Importing from China can be a daunting and time consuming task, as with any importing you are dealing with two sets of bureaucracy. To most people it is easy, but just so everyone knows, you import from China, the manufactures exports from China. When the terms have been agreed it is then important to arrange the shipping from China. There are two main ways to import from China, either by ship or air. No matter which method is suitable for you there are specific rules and regulations relating to importing from China.
---
---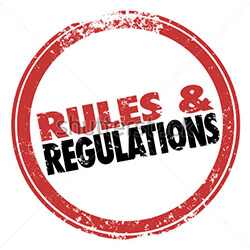 Importing from China – Customs rules and regulations
If you have purchased items from China that you are intending to sell you MUST employ the services of a licensed customs broker who has a digital certificate and direct communication to Customs electronically through the Customs Interactive System. (ICS interface). This is a directive of the Australian Customs Service and must be followed by all customs brokers.
---
Australian regulations prohibit the importation of some items into Australia & certain documents are required to be completed for customs & quarantine clearance for each shipment. The variety and range of products Australian businesses import from China require knowledge and understanding to process effectively. ILW Australia has the knowledge of which documents are needed for importing all types of products from China they also have online immediate access to the digital certification system of Australian Customs. ILW Australia will access the Australian customs system electronically to provide you with specific information about the products you are wanting to import.
Importing from China – Our Guarantee
If you have any doubts about any or all of the items you are wanting to import from China, contact us and we can guide you. We guarantee that you can rest assured that all information & documentation provided to us is 100% confidential. WE GUARANTEE IT
---
We have agents in all ports in China therefore regardless of what province of china you purchase your products from we have the resources to make direct contact with your supplier to co-ordinate the order from their door to your door, whether it is airfreight, full container's or part container loads for sea freight shipping from China.
---
We obtain all the necessary documents for the safe arrival of your product and complete the customs & quarantine clearance here in Australia.
List of some documents required for importing from China, but not for all shipments, contact us and we can guide you with the documents that are required for your particular product.
---
Copy of your purchase order.
Bill of lading
Commercial invoice.
Packing list.
Packing declaration.
Certificate of origin.
ORIGINAL - Fumigation certificate.
Manufacturers declaration.
New & Unused declaration.
Import permit for any vehicles travelling on our roads. Download Click Here
So no matter what goods you are importing from China, ILW Australia has your freight forwarding and custom clearance covered from your supplies door to your door.
We will have your products on board a ship or flight 12 days from the date your supplier has your order ready or your shipping & freight cost are 100% FREE of charge.